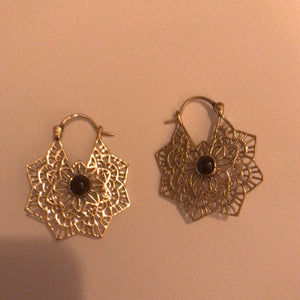 Description
Delicate & ethnic look brass earrings. It comes in both gold & silver colour. This outstanding design is a must to have. Perfect to out-stand all day & night.
Those Sacred Geometry pattern will make you stand out from any crowd!
Light & easy to wear - also the closing clasp is secured.
The Earrings are made with a cast but the whole process is handmade.
Materials
Silver colour: Brass Material plated with a 925 Sterling silver solution.
Gold colour : Brass Material.
REAL STONES
Size & Measures
Diameter: 3cm - 1.57 inch - Drop: 3.5cm.
Handmade with Love ♥ Fabulous Just Like You